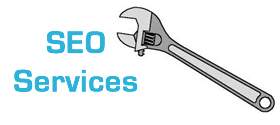 If you found Davlic Media by using a search engine then you have already experienced what we can do for your company and website, however if you found us you found us from someone else like a recommendation then we have already delivered our promise to them so either way its a win – win situation.
Think about what we can do for what we can do for your business in the search rankings and how much we can grow your business??
Davlic Media Specialise in organic search engine optimisation and we use the Google webmaster guidelines to ensure that your site ranks higher than your competitors.
Davlic Media have over 10 years experience in creating and getting websites to the top of the search engines and we have a fantastic track record with a long list of extremely happy clients.
We use a range of targeted keywords tailored for your business in a strategy that is unique to us that has taken many years of tweaking and developing.
Davlic Media will handle every single aspect of your SEO solutions and we don't mind if you are a small business as every single SEO strategy we use is bespoke to your business, this is why we have a great history of results and also offer great value for money.
Link Building – Davlic Media knows a lot about the search engines and we can help attract better incoming links to your website.
Social Media Optimisation – The more the web grows the more social media is going to become part and parcel of any business exposure. We can help bring your website to its maximum potential through our vast knowledge and with extremely targeted sites like twitter and facebook
Davlic Media will help you every step of the way to getting your website on top and keeping it there. Please visit our SEO packages page so you can see a bit more what we actually do and what you are getting when you take on Davlic Media to handle your Search marketing campaigns.
Please also remember that we offer a free SEO analysis of your website where we take an in depth look at your sites current web presence and how Davlic Media can improve its position and in the end make you more money.


www.DavlicMedia.com
+44 (01243) 59 67 60
+44 (0)7742 16 35 80