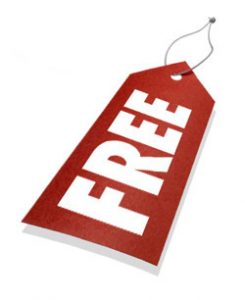 Are you interested in seeing how well your website is currently doing in the search engines? At Davlic Media we will take a close look at what your website is currently achieving and we will take a look to see how we can improve on it in the search engine results pages.
We are one of a few search engine optimisation services in the UK that actually offer this analysis free of charge as we feel that any company worth their beans has the right to get this done for free its very much like a plasterer coming to look at your property but you have to pay him to come and quote its just not going to happen.
SEO is not an exact science, however so we can only make educated guesses as to what we think is need to happen to your site for it to move up the search results. We  have over 10 years experience in ranking websites for 100's of search terms so we are confident that we can help you and your company.
So What Is Davlic Media Going to look at?
Content Analysis
We will look at how well the content on your site is written and whether it is engaging enough for the visitor but for the search engine spiders as well. Content on the internet has always been king and on your site it is no exception. We will look into how well your keywords are distributed and ensure you have not saturated your content in spammy keywords or if you have not mentioned them enough and also in the right places to ensure that they are the best they can be.
Keywords Analysis
Keywords are a huge part of SEO and pretty much the whole process of search engine optimisation is based around keywords. These keywords are the keywords that people most commonly used when they are searching on google for yours or your competitors website.. The deeper that we look into your website the more great keywords we will find that will help drive traffic to your site. We will also then be able to see how these keywords and also key phrases should be incorporated into your websites content.
Keyword stuffing use to be the way to rank websites in the past but that is long gone and now that the search engines are using a very sensitive algorithm to rank websites you to make sure you are not over doing your keyword placement and also the other was as you don't want to be not putting enough into your content.
Backlinks and Backlinking Analysis
Another part of the free analysis is that we will look at your backlink structure and how it is effecting your placement in google and also yahoo. Backlinking is very important as every link is seen as a vote in your favour. We also look at your competitors backlinking strategy to see what we can do to put you ahead of the game.
There is a lot more that goes into our search engine optimisation analysis, like looking at the competition and seeing what the search volume is for certain keywords and phrases and looking at how your competitors are ranking for the same keywords.
In the analysis we will give you a pretty in depth explanation on what your current position is and how we would change things to improve your search engine position. We try and do this analysis in laymans terms as we don't think by using all the terminology is going to help you understand so we try to keep the language as simple as possible however if you don't understand something then please feel free to contact us.

www.DavlicMedia.com
+44 (01243) 59 67 60
+44 (0)7742 16 35 80