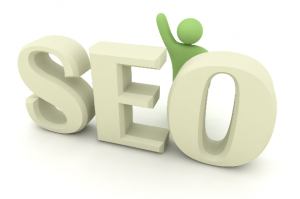 Search Engine Optimisation or SEO is what we do to give a website better rankings in the Search Engine Results Pages. Almost every website owner should be using some sort of SEO method to boost their SERP rankings but many people or companies know how to. With more traffic a site receives the more chance it has of making more money and this is the key to the success of any website.
There are around 187 different aspects that effect search engine optimisation, off site seo, on site seo, black hat, white hat and grey hat seo. We will look into some of the Search Engine Optimisation strategies that we personally are the best and with search engine optimisation ranking for a certain keyword in the search engines is whats important, so it is very important that we learn how to rank for a specific key phrase.
One of the most basic SEO tactics that is going to get you in the best positions for in the SERPs is using a keyword rich domain name. For example if you were a plasterer in Milton Keynes then choosing a domain like Miltonkeynesplasterer.com is going to rank better and stronger for the keyword "Milton Keynes Plasterer" This is not surefire but it definitely helps.
The next thing you need to look at is SEO for your website pages, this basically means that you need to use your top keyword in your domain (or just in the URL of your site if you cant get it in the domain), text, meta-tags and in the main heading of that page, normally in H1 tags. You will also need to lightly dot your keyword variations throughout the page with plurals ans this helps with LSI. Using LSI this will make your site look natural and will also help you rank for keywords around your targeted keywords. You also need to make sure that your images are optimised for your keyword phrase as well.
Helping Search Engines Understand Your Site
By doing these few basic on page search engine optimisation you are helping the search engines  understand what you website is about and it will then help the search engines choose your site to appear higher up the search engine results pages, and ideally in the first three results for your chosen keyword word key phrase.
The final thing that you need to look at is building backlinks to your site. Backlinks are seen as votes to your site and if you can get your keyword phrase incorporated into your backlinks then you are onto a winner. We know that link building is the way forward and that link building needs to be done manually, although you can buy software to help you with your link building it is not advised. We like the natural method of link building.
These are the very basics of SEO and at Davlic Media we ensure that we make sure that we are at the cutting edge of the search engine optimisation news and information. We have developed over the 10 years we have been working online some really fantastic SEO strategies that we deploy for a clients with great fast results and with everything we do we ensure that they are carried out to the highest standard and we don't do anything that could harm you or your websites reputation.
If you have any questions then please contact us or you can have us do a free SEO analysis on your website for you.


www.DavlicMedia.com
+44 (01243) 59 67 60
+44 (0)7742 16 35 80